Hi everyone. Steemit is where we share and create informative and educative content for all readers. therefore, sevenfingers built a great team of great creators and we summarize their writing in Sevenfingers Creators Weekly. this is a bulletin of content already created by our creator and we make weekly reports for the 3 best post they have created.
SevenFingers Creators is a person who has become a model for sevenfingers community in guiding beginners in creating content as well as maintaining the quality of sevenfingers tags to be filled with content that is worth reading.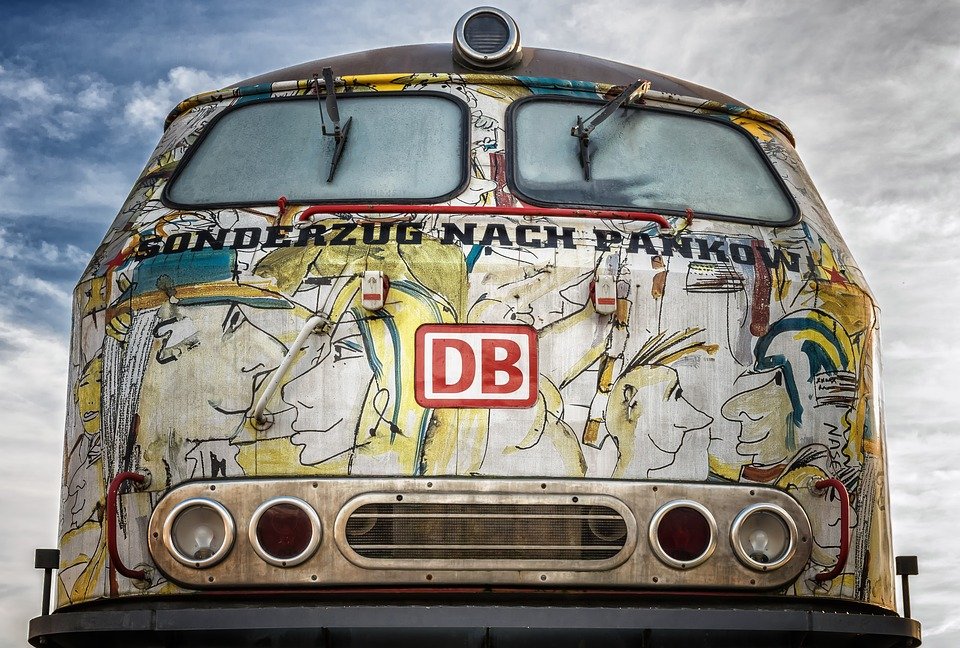 image source
How will you believe that life after death exists? Of course you will find various versions of answers according to one's ability level, but you will still believe that life after death is still there. But from whom do you have to know that, isn't someone who dies can't recount what he feels there? Yes, right, even he is no longer seen because you have buried his body in an empty land. You cannot run away from this reality, we have two parts to enjoy every game, he lives and dies, first is life in the world and second is life of death, life to die is very true, so for what we live, is just for waiting to die or enjoying the days while waiting to die.
---
You don't need to take a certain position to find a suitable scene, but you need to enjoy all the sights you see. But there is one thing you have to do to get a unique picture, that is you have to take the right angle and see it from a different perspective. When you see a peaceful atmosphere, find new places and pass places you've never passed before, maybe your feelings will feel that you have found a new experience in the course of your life.
---
Are you someone who is ready to work ?, all the souls of our body feel that they are ready to work, it shows that you need a lot of money to live. Work, work and keep working, even you forget to learn. Although what allows you to work is learning. Many of you are ready to work but still accompany your bed, why, why did that happen? Yes, sometimes we are ready to work but have no place to work, many of us feel that the world is too narrow to provide work. Get out looking for the wind and find comfort wherever you will work.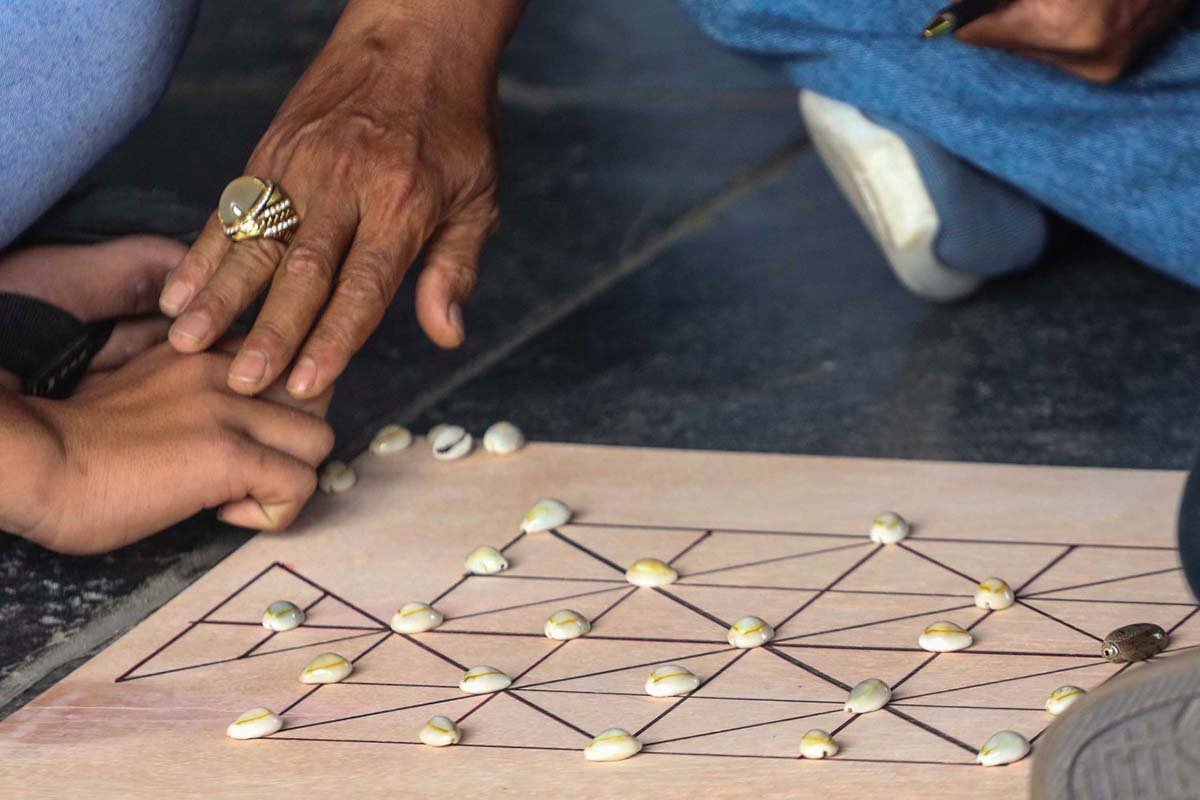 original photo
Just a stone or a black and white snail house. The game is two people, one holds a tiger pawn in black and one uses a goat pawn in white. This is a typical Acehnese game that is often played by children and young people of old. Chess Harimau (Cato Rimueng) I saw that one of the traditional ones was revived at the 7th Aceh Cultural Week (PKA) in Banda Aceh. The heritage of the indatu that needs to be treated, the richness of Aceh's culture. Some people call it the Aceh Chess, displayed for the contest on the Aceh Story Expo agenda held by the PKA Committee at the Aceh Museum on Tuesday. The game is easy, easy, with a pattern of latitude, longitude and tilt on a small board or plywood. []
---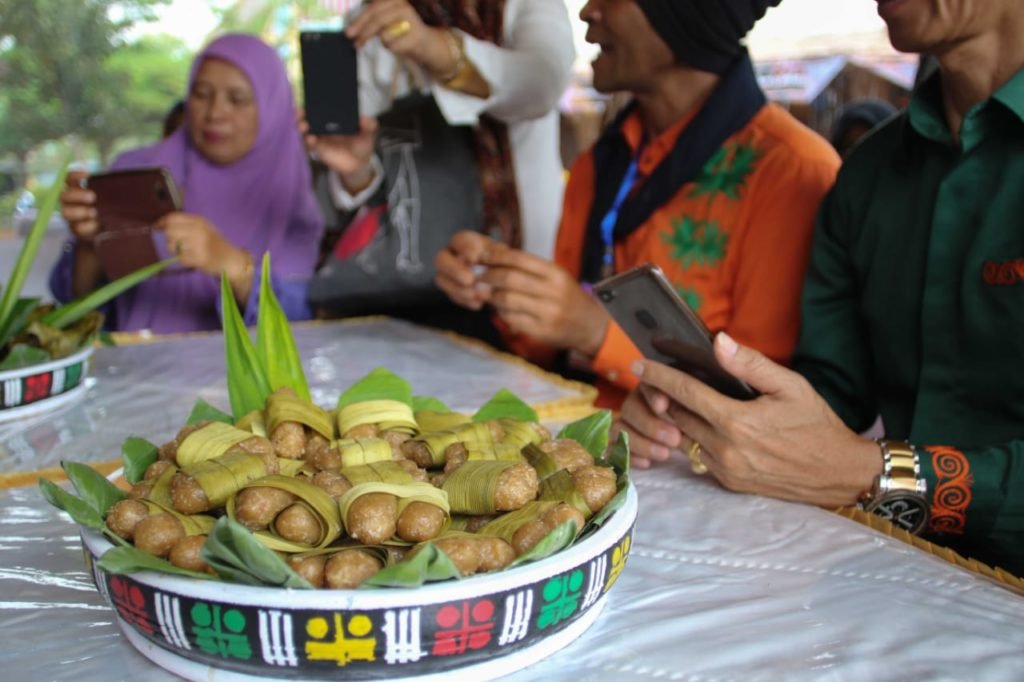 original photo
Don't imagine anything when calling Memek, because that's the name that our ancestors did on Simeulu Island to call this delicious culinary. A typical regional name with a distinctive taste. In Banda Aceh, this food is being talked about by visitors at the 7th Aceh Cultural Week arena, at least until the 15th August 2018. Memek is a menu offered at the Simeulu Regency platform, which is located in Ratu Safiatuddin Park. One portion is sold at Rp. 5,000 in plastic cups. A variety of typical Acehnese food can be found in various platforms in the PKA arena. Besides Memek and Gutel, there are Adee from Pidie Jaya, Keri Crackers from Pidie, Tripang Crackers from Singkil, Sie Reboh from Aceh Besar and Sate Gurita from Sabang. []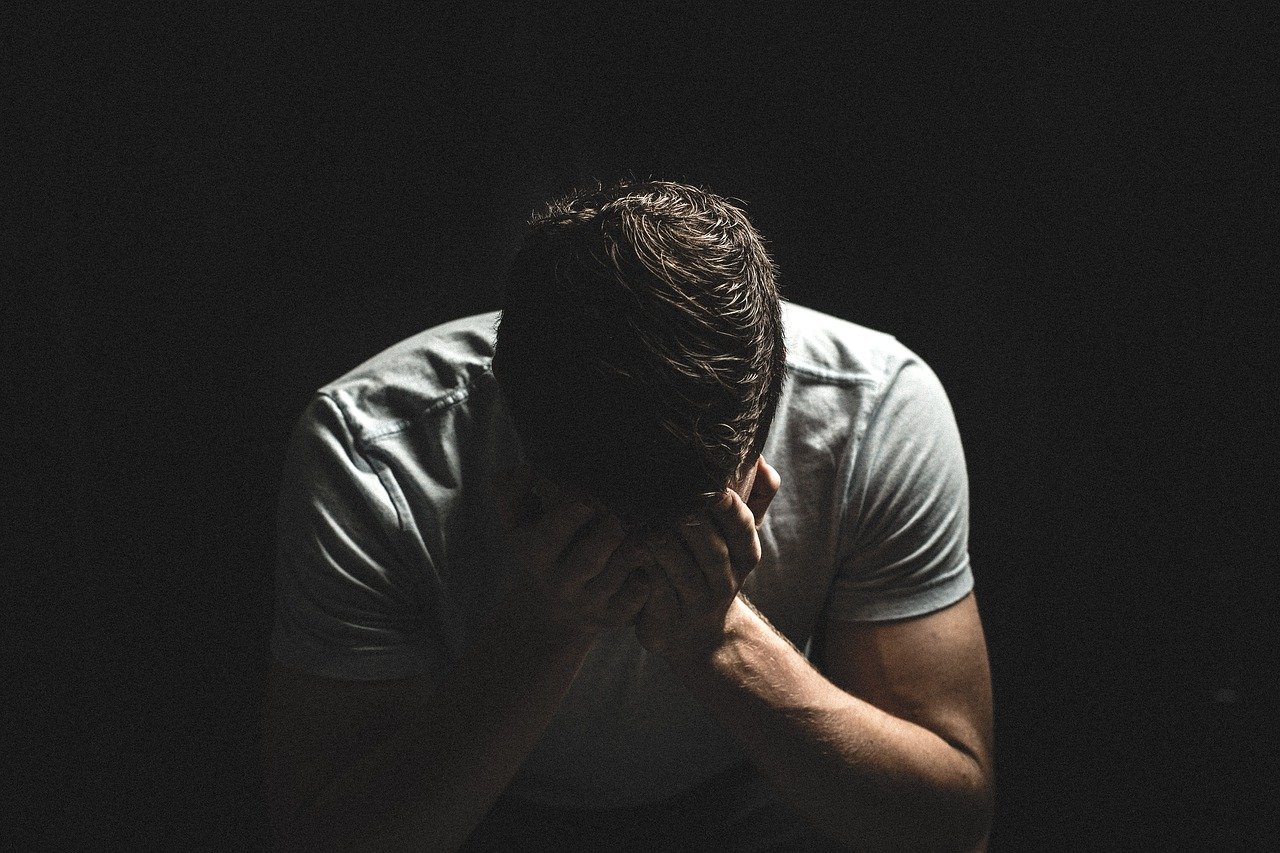 image source
An action that makes us feel hopeless. This is what is frustrated. This condition that is happening is a reaction that arises because of a sense of dissatisfaction. This usually occurs as a result of not achieving a goal that arises because of an obstacle. So frustration will not only cause a bad reaction to us. However, if frustrated are in a big threat, it will react according to conditions. Because of its relative nature, the reactions that arise from frustration are also in accordance with the conditions that occur. Even so, we must also understand that the equilibrium condition will not last forever. So that there will be a repeat of the motivation within us. The process has triggered a reaction that forms an attitude motivation.
---
That energy arises from the processing of the human mind with its belief in a science. In the context of human nature can be associated with the natural surroundings. It is then referred to as an interaction between humans and nature. This description will be broader if you can understand a concept of what is said in metaphysics. Humans have many kinds of will in deciding an action. Think that those who have good energy will be able to balance human movements in establishing good relationships with nature. Energy that affects human beings must be built properly.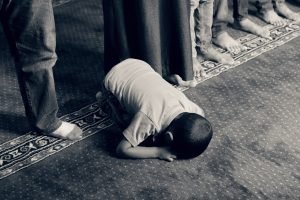 image source
This poem tells of the confession of a servant to God. He felt ashamed of all that had been passed. Guilt continues to haunt him because of the lack of gratitude he showed to the Creator. Various complaints in his prayer and accompanied by tears he offered. But he realized that he could not fully return to His path. So great is God's love that he feels, even in a sinful state he still feels God's whisper. Hopefully the prayers come true and God returns them to the right path.
---
This poem is about the love story of lovers who are very touching. The sacrifice they make in passing various life challenges, especially in establishing their love relationships. They cover each other's sadness and communicate as if everything is fine. However the needs and burdens of life slow their steps to the level of marriage. May their love continue to blossom with a happy ending.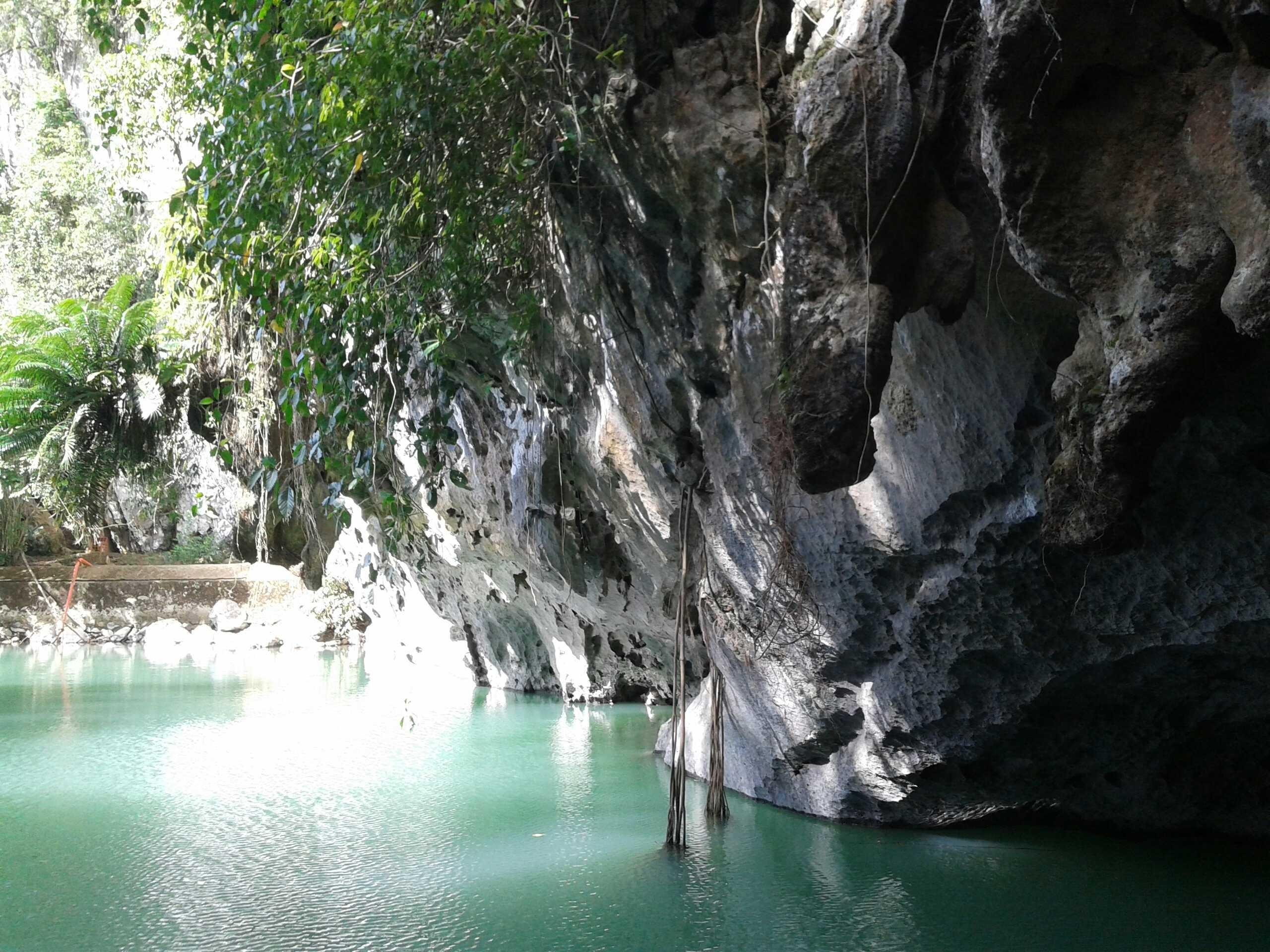 original photo
Finally I returned to visit the Pucok Krueng Raba Lhoknga Cliff, Aceh Rayek. This place holds a lot of memories, which is where I attended the advanced education of nature lovers. Natural conditions are still relatively natural, Pucok Krueng Raba is a tourist destination favored by outdoor activists and other nature lovers. The beautiful cliff wall, the green water and the cave which is the source of underground water flow make Pucok Krueng Raba a favorite for me. For more details about my trip to Pucok Krueng Raba, you can visit the link above. Thank you, Regards travelers.
---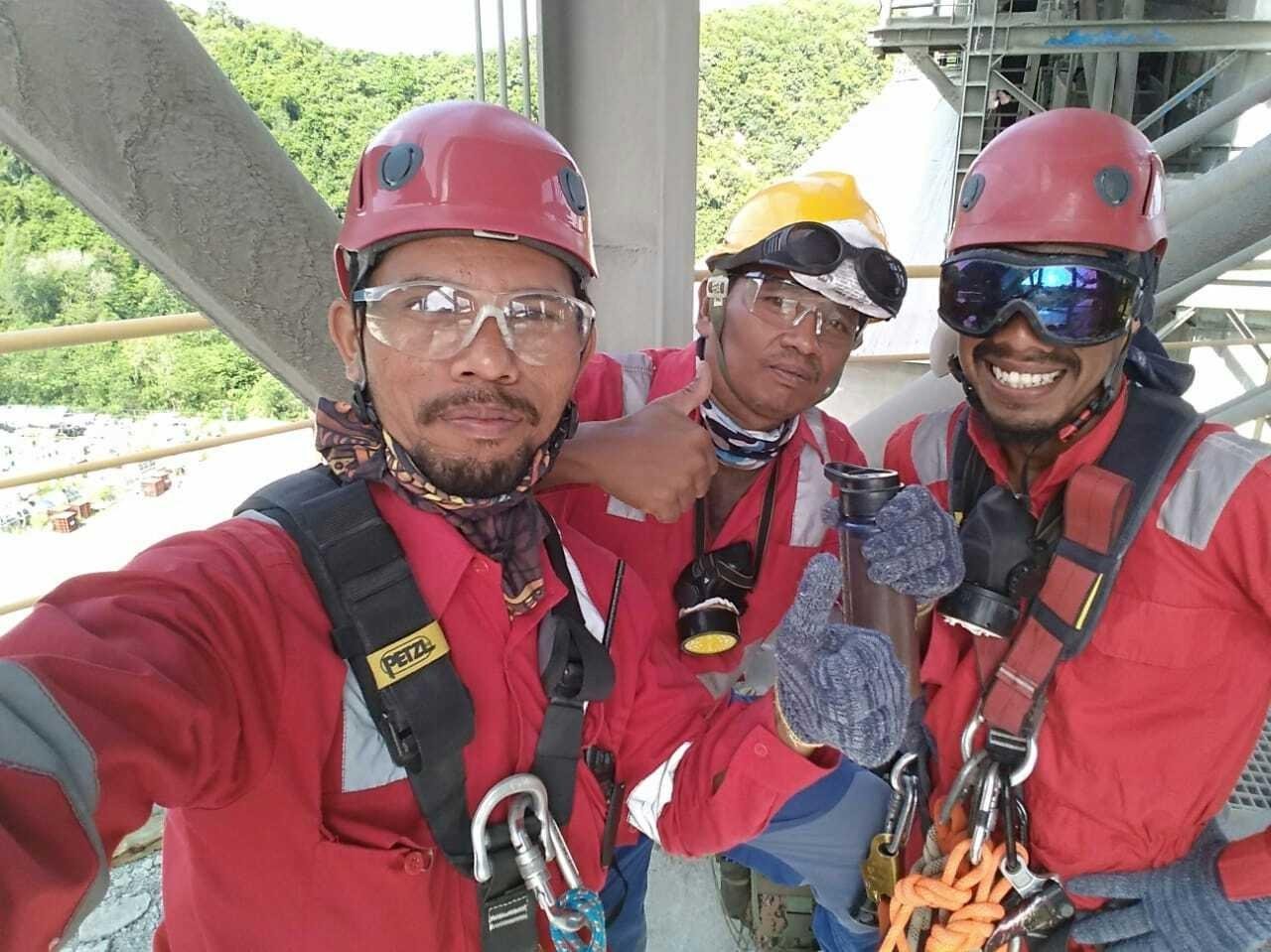 original photo
Rope Access is a job that has special expertise in the field of altitude, work that requires special skills and certification. This work is very high risk, if there is an incident of the possibility of death or permanent disability. So, don't underestimate this work. This post is not about my trip, but this work is part of an outdoor activity that can be used to make money. Curious about this post? Please visit the link above to find out more about outdoor activities that can be used to earn money. Thank you, hopefully it will be a motivation for you.
---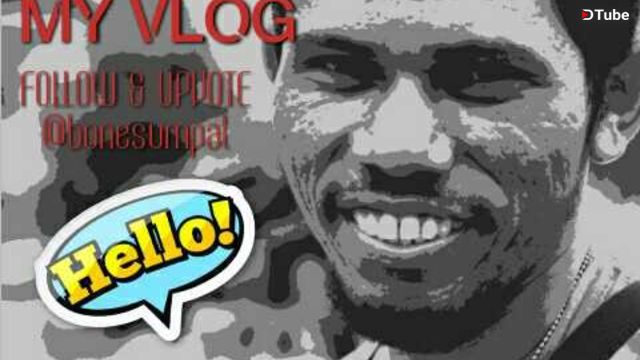 original photo
Indonesia is famous for its variety of customs and cultures that have been passed down through generations for its wisdom, one of which is the customary marriage in Aceh. Like an empire, the bride and groom are like the King and Queen, in terms of King and Queen a day. All are luxurious, ranging from clothing, food dishes, reception procedures and others like the video above.

Thank you for looking at the summary of content already created by sevenfingers creators. this bulletin has been written and noticed by all creators above. hopefully with this creators can try to keep making great content every day and become a model for other creators.
This proves if sevenfingers are serious and highly appreciative of content creators in providing information and will continue to be a great community to help newbies and help great creators achieve success.

Author: SevenFingers Creators
Chief Editor: @pojan | @ponpase
Courtesy : @arie.steem | @coretan | @podanrj | @team2dev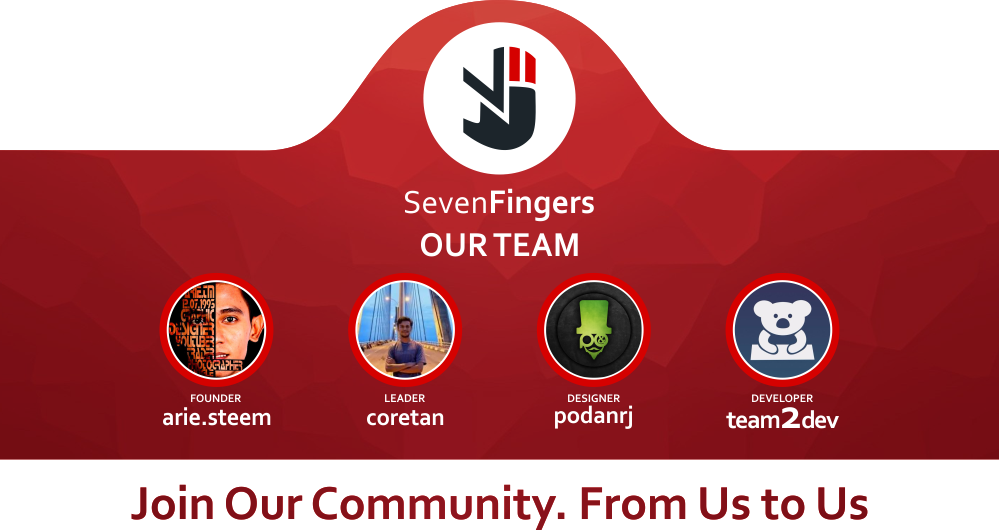 ---
---
---