Hi everyone. Steemit is where we share and create informative and educative content for all readers. therefore, sevenfingers built a great team of great creators and we summarize their writing in Sevenfingers Creators Weekly. this is a bulletin of content already created by our creator and we make weekly reports for the selecting maximum 3 best post they have created.
SevenFingers Creators is a person who has become a model for sevenfingers community in guiding beginners in creating content as well as maintaining the quality of sevenfingers tags to be filled with content that is worth reading.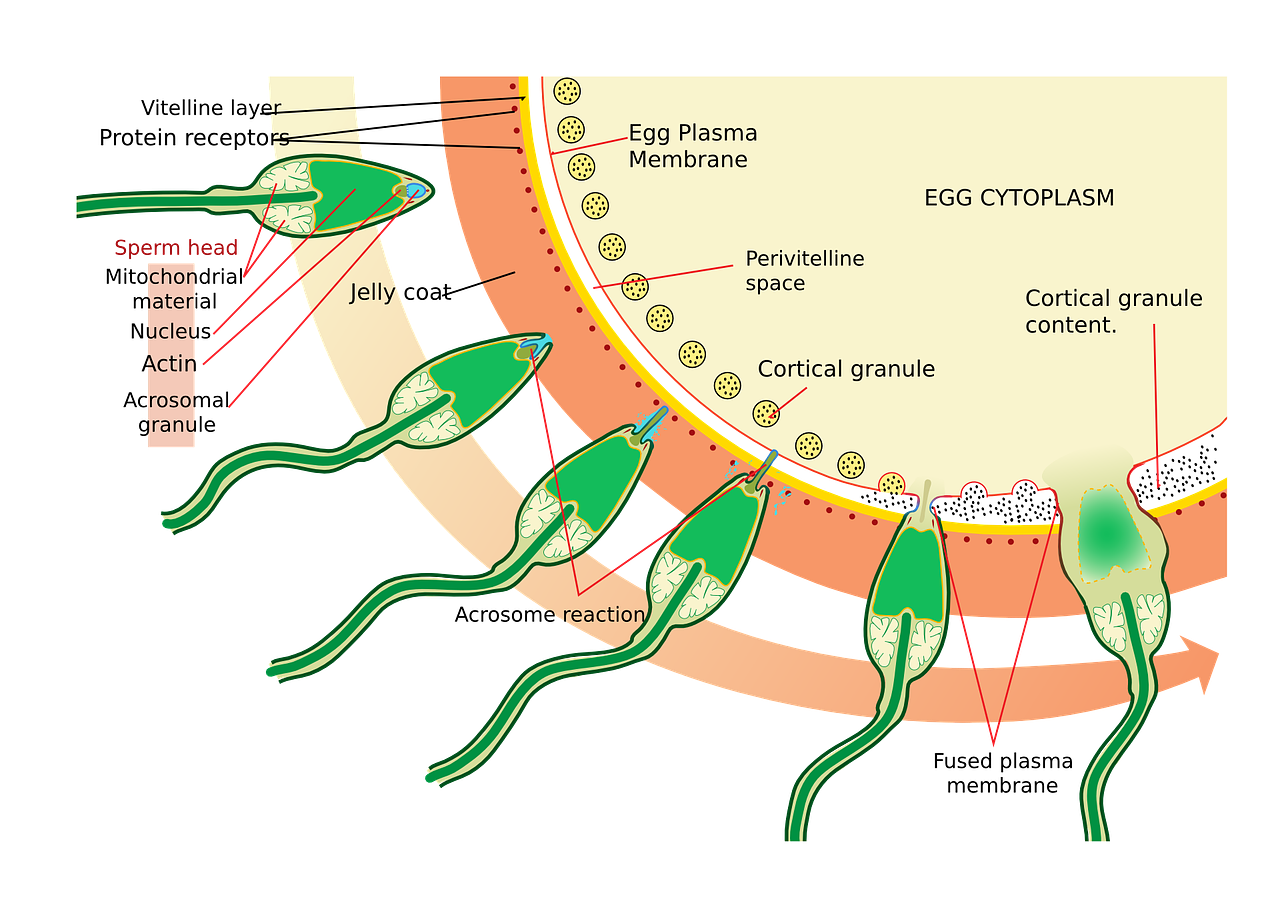 image source
You are a struggling sperm that makes a strong person as it is today, you may have to learn from the sperm struggle so that he is able to make every bit of your strength right now, how they compete to get the first champion and succeed in progressing to the finish line. it's not easy, and I think you need to appreciate it. They will continue to run and chase each other, and the chosen one will be a dream for mom and dad. So it is fitting for you not to complain against every life that challenges your journey. Because sperm struggle for you will be more serious than your life now.
---
Have you ever felt confused when you want to get some ideas to write, yes I often feel it. I do not know what I'm going to write, even I have to think until a lot of time is wasted, it's a lot of time I've lost. Because I doubt, even I'm not sure to write something about the idea of mind, because shyness, sometimes writing has no benefit, even I assume that other people will not see my writing, and finally I'm tired so I think that writing is no more beautiful than doing other thing.
---
How are diploma fighters, hope you will quickly find a job according to your ability, you need struggle, hard work, intelligence, and even you have to have special skills to convince some people so that they do not doubt your mind power, not easy to defeat tens of millions owners of diplomas in your country, they will continue to appear even every year they will continue to grow, you need a business, certainly not enough to rely on a diploma that you already have.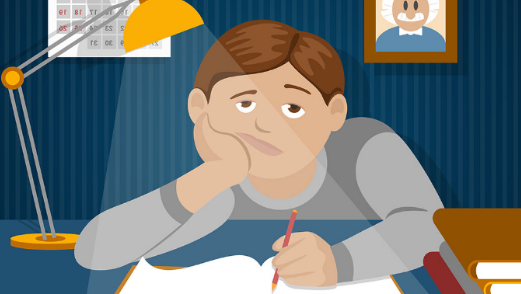 image source
Science is a thing that makes people become more powerful than other creatures. In other translations, science is a knowledge of various things related to nature and the phenomena it contains. Science has made man has the ability to organize and manipulate things so as to be beneficial to all mankind. Lately, people often discriminate between the science of the world and the hereafter. In the end only form a weak and too rigid generation in the world to the afterlife. How is this phenomenon and what is the solution? Please continue reading by clicking on the following link :
---
steam promo activities have ended successfully over the past few months as they are supported by a fairly high steem price. Lately, the price has dropped to the lowest chart during 2018, leaving some people to lose their spirit and visibility here. The phenomenon of the loss of people in steemit is actually a strange thing, because truthfully steemit has been able to present various platforms that can replace other social media. For photography activities provided steepshoot, social media activities like facebook provided busy, for product reviewer has provided steemhunt. There are so many peranakans from the steemit that have been present, it's just the ability to explore all that is still lacking so that run out of ideas and spirit in steemit makes it leave just like that.
---
the teacher is a guide that brings lights in the darkness of knowledge. Indeed many books can be learned and plenty of time to memorize, but to pick the blessings of science must still go through the teachers. A great teacher will be able to score great students, the teacher's role in showing the best way to his students to succeed in this tough world. That fact is indeed bitter, but bitter it is a cure to heal the pain. Then who is the real teacher? Please read on the following article.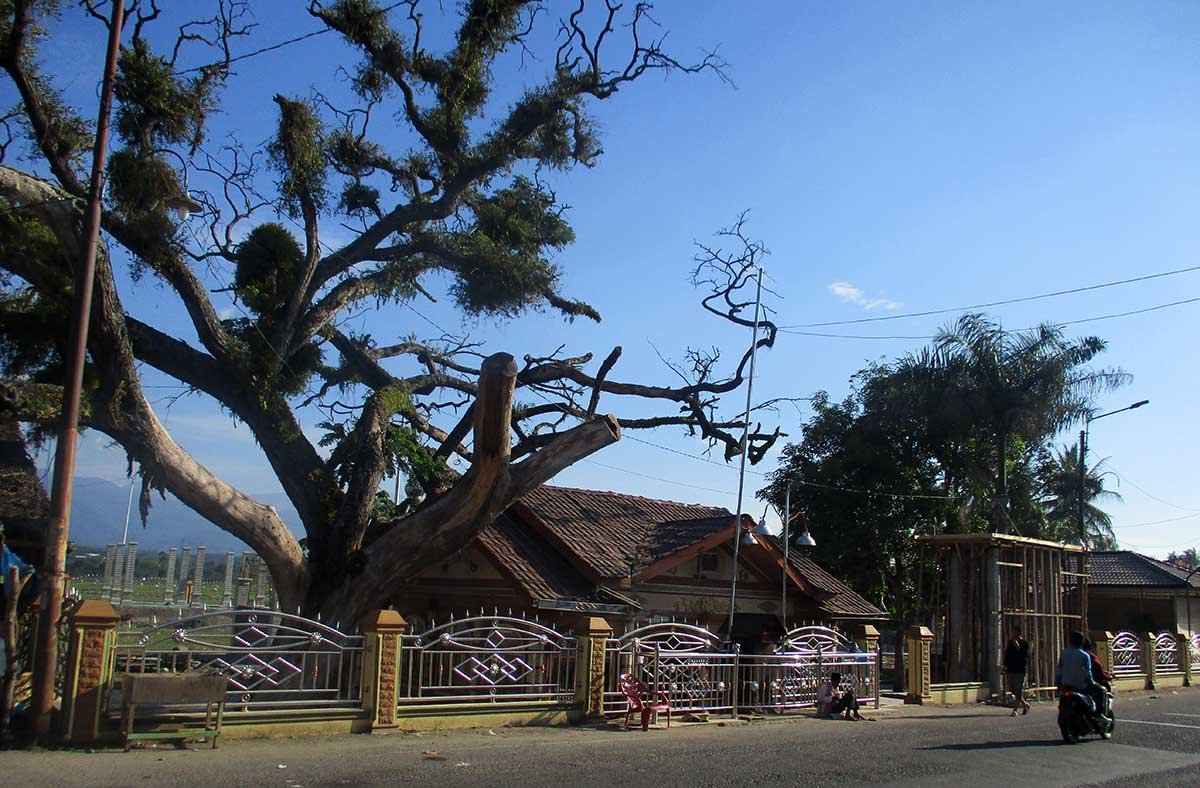 original photo
This paper is about "The Tomb of Shahid Lapan" contains eight bodies of Aceh warriors who died against the Dutch.Their names are carved in an inscription along with a glimpse of their martyr events.These fighters are Teungku Panglima Prang Rayeuk Jurong Binje, Teungku Muda Lem Mamplam, Teungku Nyak Balee Ishak, Teungku Meureudu Tambue, Teungku Balee Tambue, What Shami Lancok Mamplam, Muhammad Sabi, and Nyak Ben Matang Salem. They are fighters who participated against the Dutch defending Earth Samalanga. In 1902, armed with machetes with territorial tactics, they managed to kill 24 Dutch troops and then trying to collect firearms owned by the opponent. Suddenly reinforcements came unaware, they were surrounded and outnumbered. The fighters were martyred after giving the final resistance. By the residents, the fighter was buried in one burrow.
---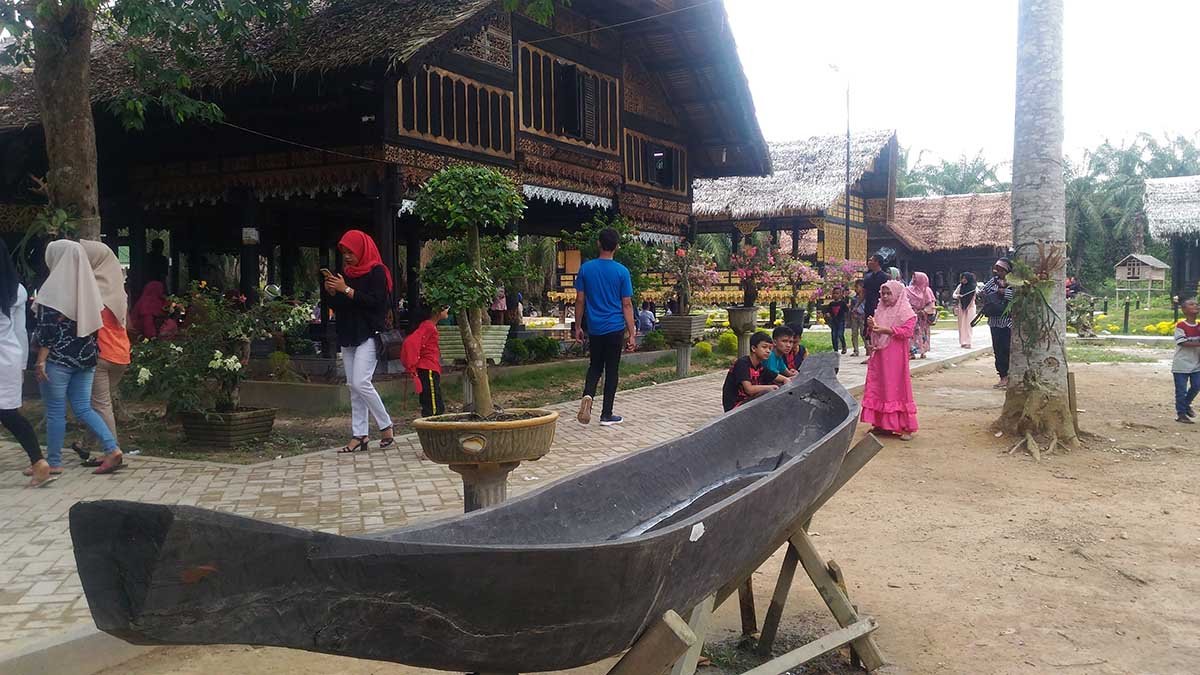 original photo
This is the choice for travelers who want to go to Langsa city. There are sights of Taman Langsa Forest Park which is complete. The location combines nature tourism, cultural tourism, culinary in one place. Various games rides like flying fox, tree houses, duck ducks are available. The area is filled with shade trees of more than 300 species with tracks for visitors. Some animals are there, like deer, crocodiles, big turtles, horses, snakes and various bird species. An artificial lake is located in the middle. Its location has an area of 15 hectares, about 9 hectares of which have been neatly arranged as a location for tourists. The rest is in development. Tomb of the Fighters Never Lonely: Syahid Lapan
---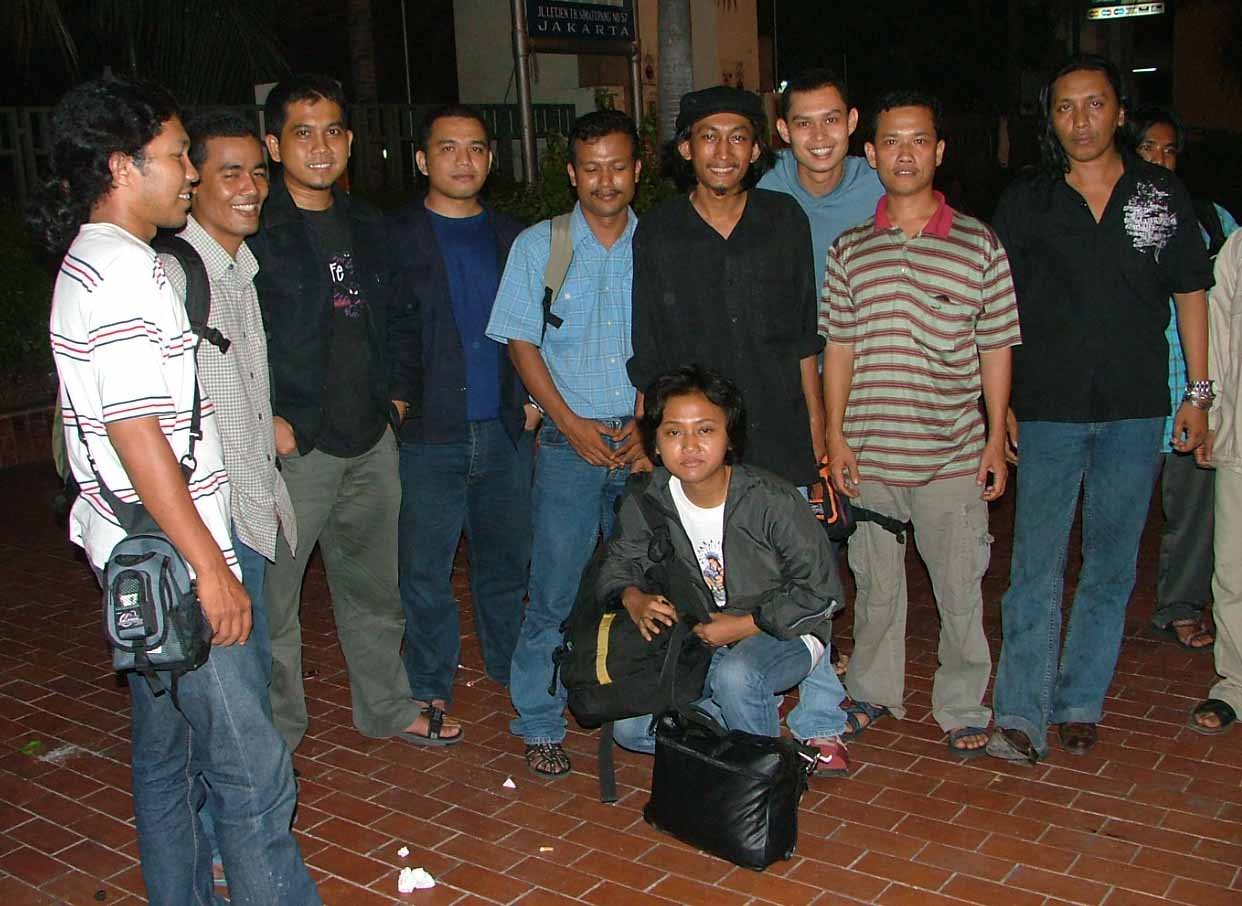 original photo
Over and over again I have heard from seniors in various trainings to cover the Aceh conflict. "Life is more important than news." That's not for comparison, just an emphasis for the heart-day. The Aceh conflict is called the dark period of the rebellion in the Republic of Indonesia. The Free Aceh Movement (GAM) declared the independence struggle on 4 December 1976. Many victims of life and property, Aceh slumped. Peace August 15, 2005 slowly brings about change.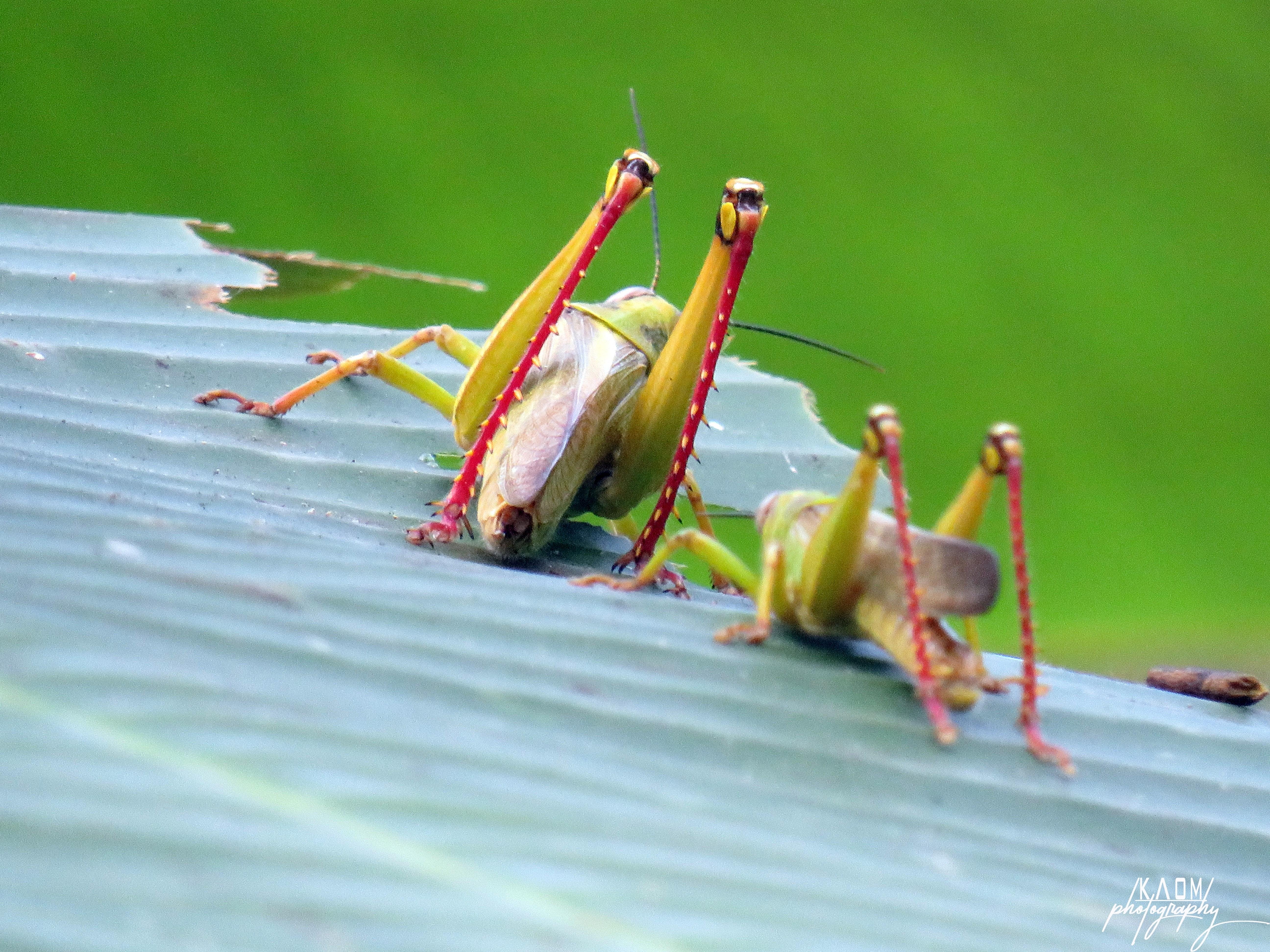 original photo
This year pests of locusts have entered into the Badara Umbul Mehang Kunda located in East Sumba East Nusa Tenggara Province. Grasshopper is one of the pests that attack farmers. Usually they are attracted to the types of rice and corn crops. Pest eradication should be done with biological systems. Biological systems are a way of eradication by using materials available for crop needs. I immortalize some images of this pest activity using the camera I have.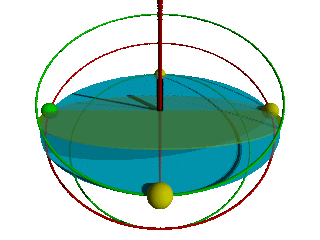 image source
The sun is a celestial body shaped like a glow ball. The sun has a very hot ray of light. Like other solar systems, the sun also has its movements in the equator. Movement matarahi there is a pseudo and there is also an intrinsic. Basically both movements move normally on the equator. The movement of the sun resulted in the alternation of day and night, day, week, month, and year. The existence of the sun is always changing due to the slope of the earth. On a certain date, the slope of the earth can reach + 23 ° or even 0 °. Different things happen on the "Earth Flat" theory. In that theory the sun and the earth belong to a celestial body that has an electrical charge. The movement of the sun that has a magnetic field allows the sun to move in a balanced position in a vertical position.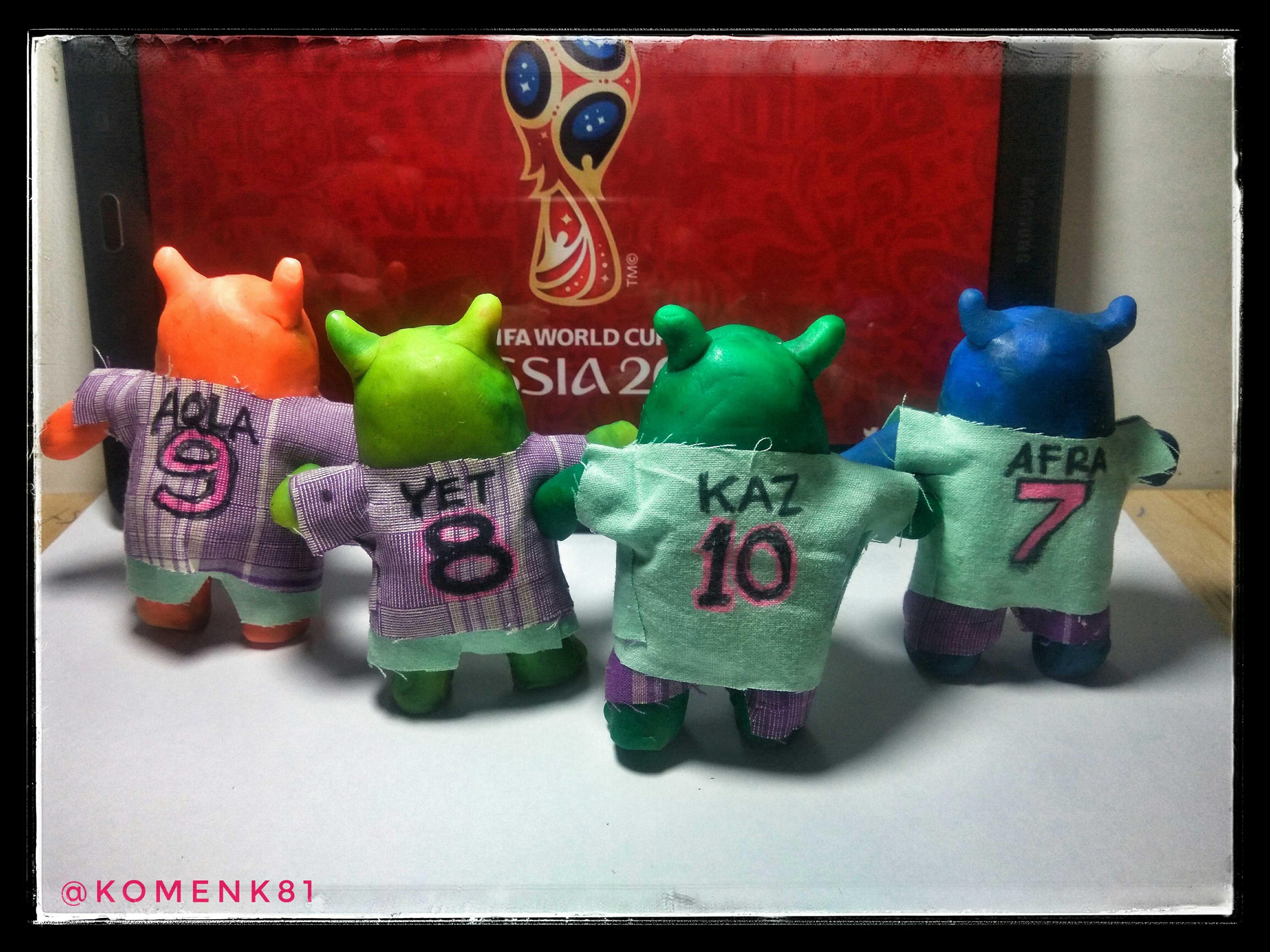 original photo
Komenk has just finished making new costumes for his 4 puppets. The process of making the costume takes about 2 hours more. Some of the changes that occur in this latest doll, including costumes and doll sizes. The size is magnified from the previous size. The costume this time themed soccer. So the 4 dolls wear ball clothes. They will use the new costume to portray some scenes to be published the next day.
---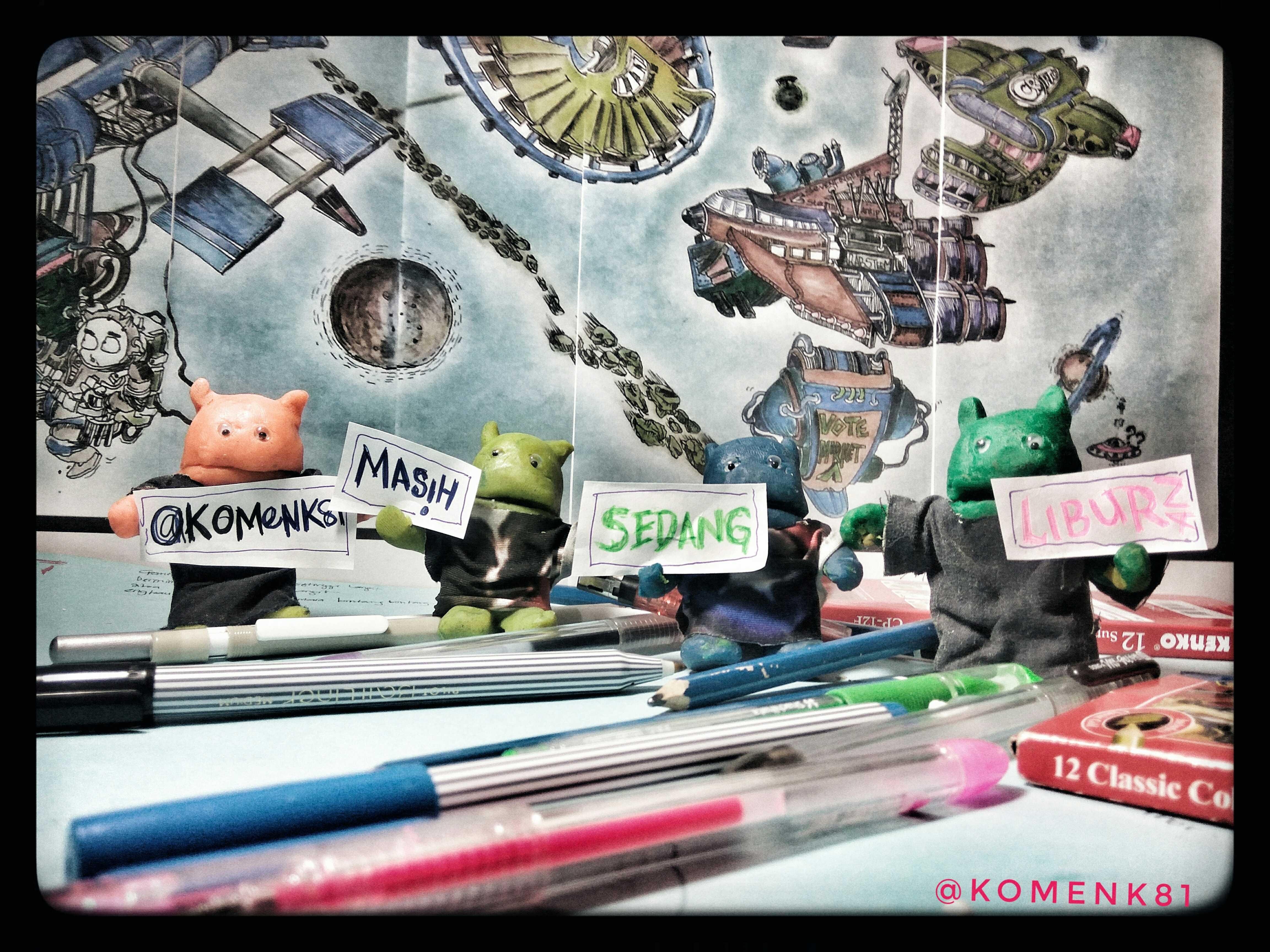 original photo
Entering the fifth day, the holiday is still long. For now there is no idea to create some of the latest artwork. This makes me a little lazy to work. I do not have an interesting idea to publish. It seems like this long holiday makes the nerves work a little lazy. I think it's good to start publishing things that are simple and easy to do. I just have some free time to draw some of these simple pictures. And this is the effort I made!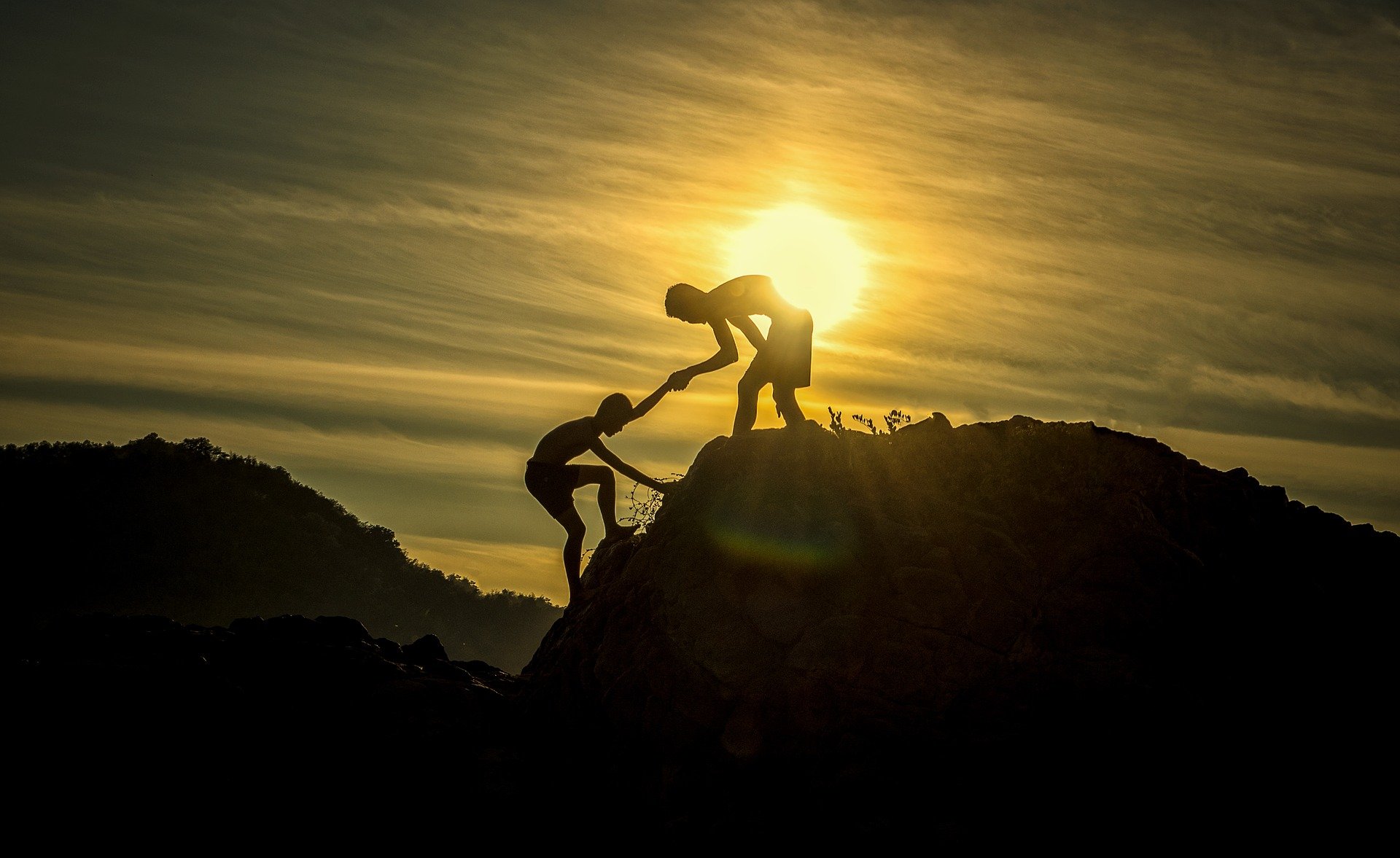 image source
This poem tells the story of friendship between peers. In everyday life various life experiences passed. Sweet and bitter story becomes a complementary flavor of friendship aroma. Differences can be present at any time but not to be an opponent but to become a boost to the story of their friendship. The message of this poem is the importance of maintaining friendly relations. Mutual respect and respect in every communication becomes a force in ensuring a relationship.
---
<center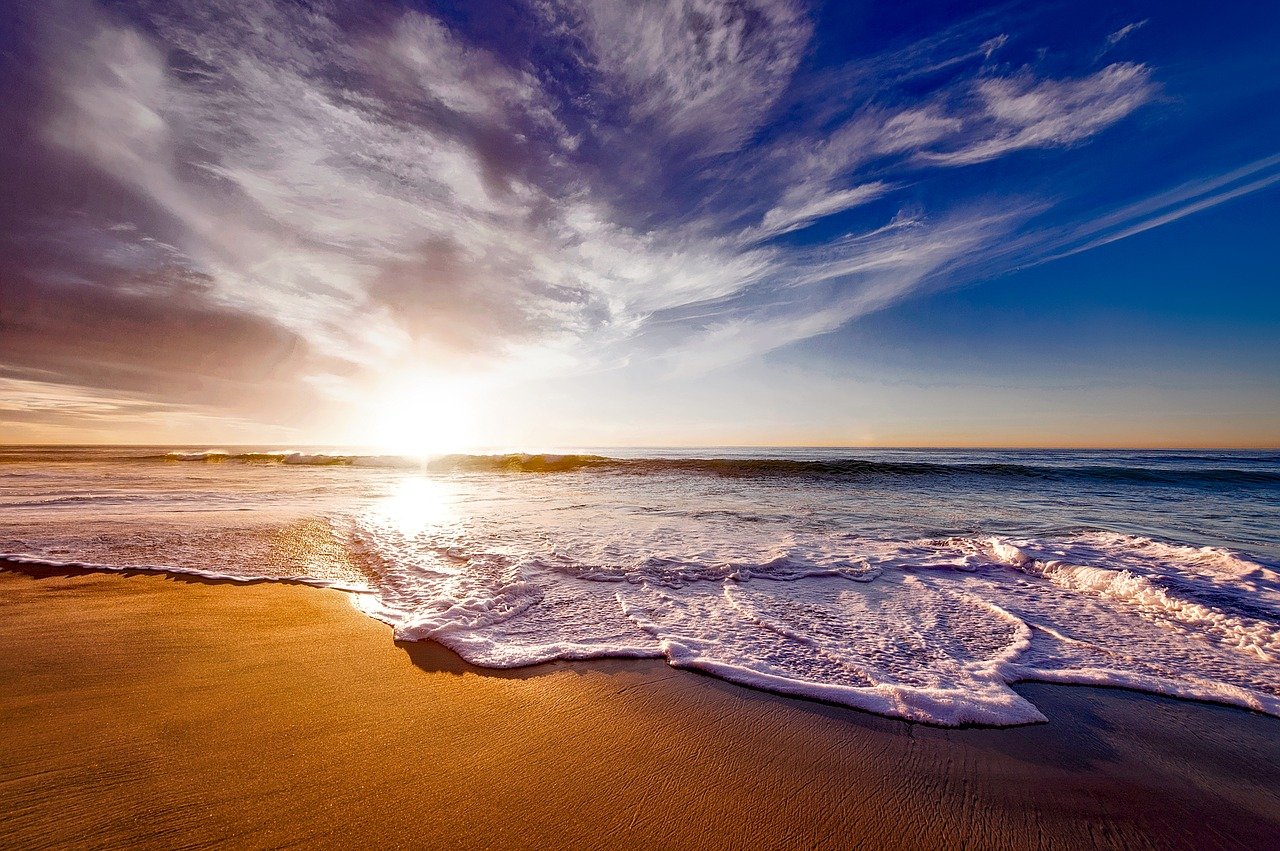 image source
Puisi ini bercerita tentang penantian seorang kekasih ( wanita ) terhadap pasangannya. Kisah sudah lama terjalin namum mereka belum hidup bersama karena beberapa alasan hidup. Keduanya tetap membela hubungan mereka meski berada dalam ketidakpastian. Seperti sebuah semangat yang terus membina hubungan mereka. Mereka yakin pada kisah mereka akan berakhir bahagia. Tidak ada yang ingin menyudahi kisah ini. Semoga doa mereka menjadi kenyataan.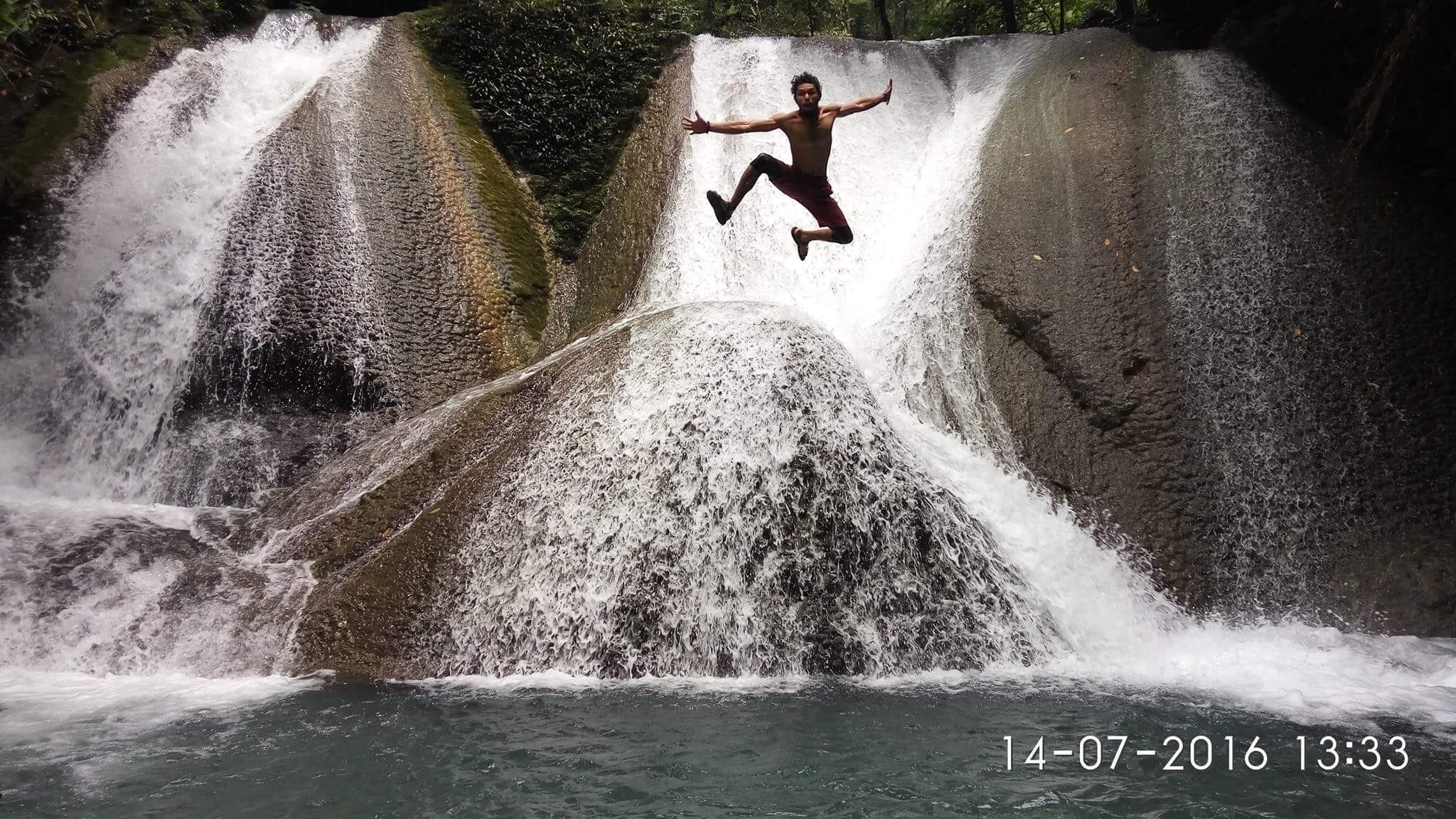 original photo
Seven Angels waterfall is located in the forest of Geurudong Pase, North Aceh. The first waterfall seven Angels was found by the community who opened the land for the garden, this information directly responded by all the lovers of nature. You're curious about my trip to the Seven Angels Waterfall? You can visit my steemit page, thank you.
---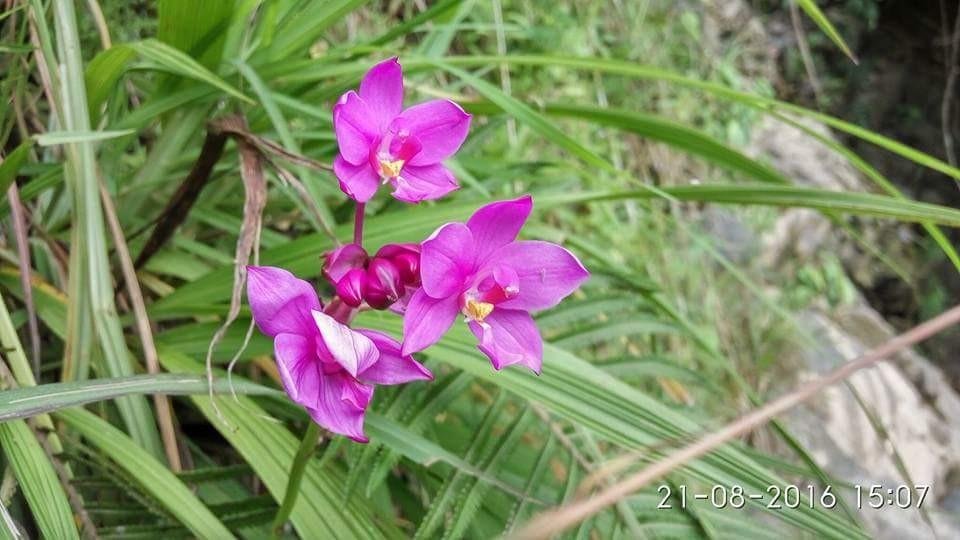 Original photo
Exploring nature is certainly not complete if you do not get the things that are strange and unique, let alone learn about the beautiful plants. Last year 2016 I traveled to Ceuracue Waterfall Pandrah, by chance at that time the Orchid Plant Forest again flowering season. I do not want to miss this moment. You are curious about my trip to Ceuracue Waterfall Pandrah and About the Orchid Flowers there? You can visit my steemit page, thank you.

Thank you for looking at the summary of content already created by sevenfingers creators. this bulletin has been written and noticed by all creators above. hopefully with this creators can try to keep making great content every day and become a model for other creators.
This proves if sevenfingers are serious and highly appreciative of content creators in providing information and will continue to be a great community to help newbies and help great creators achieve success.

Author: SevenFingers Creators
Chief Editor: @pojan | @ponpase
Courtesy : @arie.steem | @coretan | @podanrj | @team2dev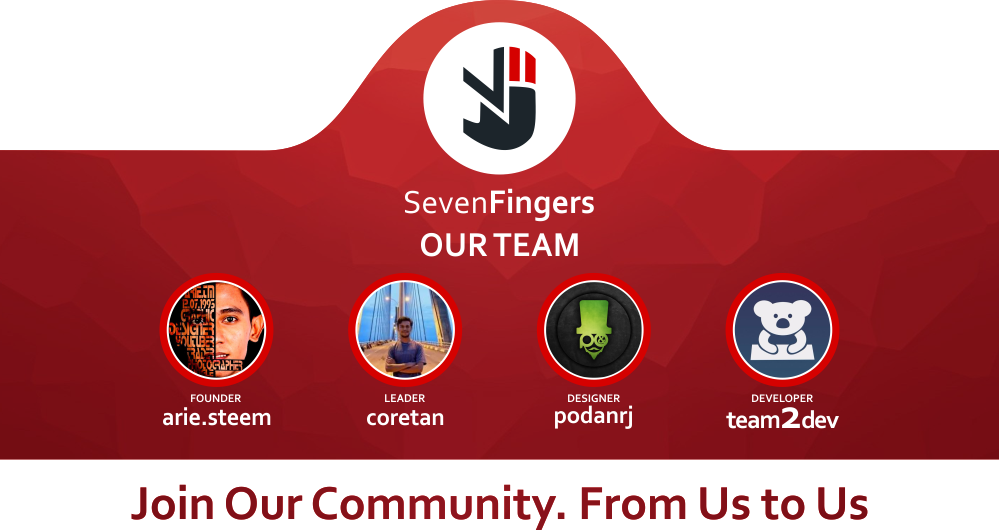 ---
---
---